A Surefire Cure When You Think God Won't hear.
By Carol McClain @ carol   _mcclain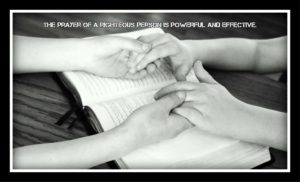 Sometimes the melancholy and insecurity of my life overpower me. I've always been rather over-dramatic and intense. But I discovered a surefire cure when I didn't think I was worthy enough for God to hear my prayer.
I no longer remember what niggled my mind to bring me to despair. I only recall the certainty of being unworthy of God–so sin blackened that He wouldn't hear my prayer. Maybe it was the simplicity of transposing song lyrics and thus making Satan the receiver of worship and God denigrated. The horror of my new faith made this a cardinal sin.
Perhaps it was less silly–when bitterness and anger ravaged my soul because of betrayal, and I couldn't pray to find my way out. I needed help, and I knew for sure God wouldn't hear me.
Have you been there? So downtrodden you knew God wouldn't hear?
The surefire cure when you think God won't hear your prayer
Ask for prayers from others. James 5:16 says:  Therefore confess your sins to each other and pray for each other so that you may be healed. The prayer of a righteous person is powerful and effective.
Two things work power, spiritual healing:
When we confess our sins and they no longer lay hidden deep within our heart, we discover we're not as reprehensible as we thought. Bringing them to light to the heart of a responsible and spiritual person is like lancing a boil or submitting a gash to the healing power of sunlight and clean air. It heals.
The prayers of a righteous person has power. In my distress I remember thinking, "God won't hear me. I'm a sinner. But He'll hear__. I know she righteous." The burden lifted.
Bonefide, tested and true: Confess your sins one to another. The prayer of the righteous has great power.